What is fostering?

Our foster parents treat their foster dogs as part of the family and prepare them for adoption with our assistance. Most of our dogs are rescued from county dog shelters where they are at risk of euthanasia. When you commit to fostering a dog, you are saving a dog's life!

We pay for the foster dog's vet care. We also provide food and supplies (crate, dishes, leash, collar, etc.) as needed. In return the foster parent provides a stable, structured home for the dog to learn and grow in until his or her forever home is found. We provide plenty of support, training assistance, and resources to help your foster dog thrive and be the best dog he or she can be!

When your foster dog is ready for adoption, we will list him or her on our website and social media pages. We also have adoption

events

one to two times a month that foster families are encouraged to attend to help their foster dog find his or her forever home!
---
Dogs Needing a Foster Home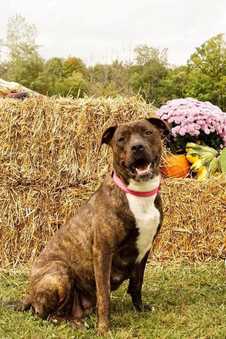 This is beautiful POTUS. She delivered and raised her four puppies (The Presidential Litter) and now is ready for her own foster home. POTUS is dog, cat, and kid friendly. If you want to help this sweet girl blossom, please fill out our foster application.
---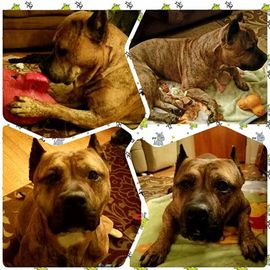 Handsome Creed was rescued from Summit County Animal Control, where he quickly stole the hearts of the volunteers. Now he is safe with us, but he needs a foster home! Creed is
gentle, playful, and knows basic commands. He is three years old and weighs 85 pounds.
Can you provide this deserving boy with a warm, loving home while he searches for his forever family? Join our wonderful team and fill out a
foster application
.
---
Mercy's Door Pet Rescue has rescued dogs from many Ohio county dog shelters, including Cleveland Animal Care and Control, Cuyahoga County Animal Shelter, Franklin County Dog Shelter, Portage County Dog Warden, and Richland County Dog Warden. These shelters take stray and owner surrender dogs on a daily basis and are often at or near capacity (no space left for incoming dogs!). Please contact us and fill out a foster application if you would like to literally save a life from one of these dog pounds in Ohio. We are contacted about urgent dogs daily, but we cannot save any more dogs until we have dedicated foster homes for them.