Any individual looking to adopt must first complete an adoption application to be processed. He or she must also be willing to have a home check completed, an in person meet and greet (sometimes several meets are necessary depending on the dog(s) of interest and current pets in the home), and, when finalizing an adoption, give the adoption donation and sign the adoption contract. Because we are all volunteers and have other commitments beyond the rescue, the entire adoption process can and usually will take a week or longer. Please understand this ahead of time and know that while we work as quickly as we can while still being thorough, we are NOT the rescue for you if you are hoping to adopt the same day you apply. If you are approved to move forward to the next step in the process, we will contact you within five business days. We hope to create lasting bonds between adopters and the dog adopted, and it can take time to be sure it's the perfect fit for all involved. For a complete list of dogs that are available now, check out our
adoptables
page. If you have any questions about adopting, fostering, or any of the dogs, please email us at info@mercysdoorpetrescue.org. Thank you!
If you need to print and mail, please send to P.O. Box 77 Savannah, Ohio 44874. This is the first step in the process.
Alternative Adoption Application (if you have trouble with the electronic version above)
File Size:
15 kb
File Type:
docx
Download File
---
We need foster homes!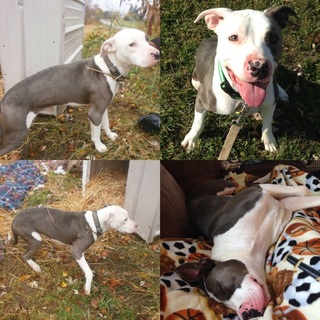 We are in need of dedicated foster homes! It is a temporary commitment that results in a lifetime of happiness. If you would like to be that connecting link for a dog in need, please complete the foster application found below. The photos above of Gator show how quickly his life changed, for the better, because of a FOSTER! From cold, lonely and uncertain, to happy, warm and ready to find a family! We need you, the dogs need you, to help make a difference.