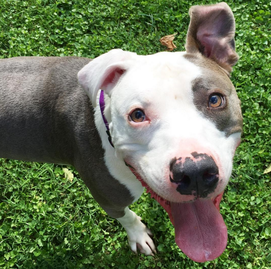 GATOR - available
Age: 3.5 years
Weight: 55 pounds
Dogs: Ones that are my size or smaller are usually best!
Cats: Sure!
Kids: Over 5 please.
I am a happy, goofy, outgoing boy who loves to make people smile. Cuddling is one of my very favorite activities so I'm the perfect guy if you like movie nights and sleeping in on the weekends. I would love to fill your home with joy, laughter, and lots of snuggles!
---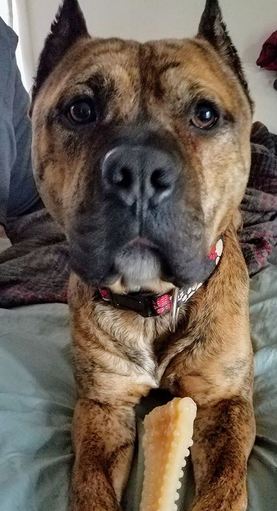 CREED - available
Age: 3.5 years
Weight: 70 pounds
Dogs: No thanks!
Cats: No thanks!
Kids: Ages 13+ please.
Hi, I'm Creed! If you like big dogs, I think you will love me! I have the cutest blocky head, beautiful brindle stripes, and a big heart! I really like to chew on my tennis balls and other toys. I'd love a forever home where I can be the center of your world. Please submit an application so that you can meet me!
---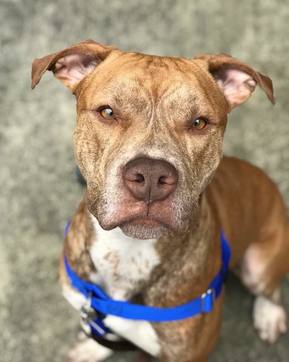 ROTH - available
Age: 1.5 years
Weight: 56 pounds
Dogs: Yes! I'm very playful, so spunky dogs are the best match.
Cats:
Kids: Sure!
My name's Roth! I'm a super handsome young boy searching for my forever home. I have many amazing qualities: I'm crate trained, I stay on my mat while the humans are cooking, I love to play with dogs, and I make a great hiking partner. Don't you want to meet me?!
---