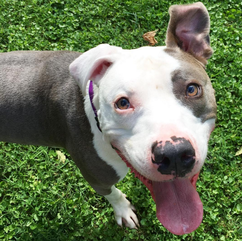 GATOR - available
Age: 3.5 years
Weight: 55
Dogs: Ones that are my size or smaller are usually best!
Cats: Sure!
Kids: Over 5 please.
I am a happy, goofy, outgoing boy who loves to make people smile. Cuddling is one of my very favorite activities so I'm the perfect guy if you like movie nights and sleeping in on the weekends. I would love to fill your home with joy, laughter, and lots of snuggles!
---
AUGIE - available
Age: 8 to 10 years
Weight: 50
Dogs: I get along well with other dogs.
Cats: I passed my cat test at the shelter I was rescued from.
Kids: Sure!
I am a sweet senior boy looking for my forever home. I love to cuddle and snuggle, and I have excellent house and leash manners. I am a little slow moving at times (I'm on medication for arthritis, as well as an allergy medication), but I do get some pep in my step now and then. I deserve a family of my own to love forever!
---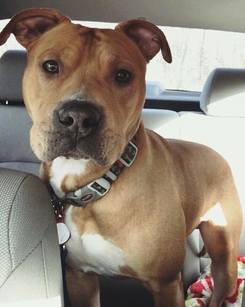 SEBASTIAN - available
Age: 1 year
Weight:
Dogs: I love other dogs! I even get to go to doggy daycare.
Cats: I'd probably be okay with a kitty!
Kids: Sure!
Hi, I'm Sebastian, also known as Bash! I am the total package. Wanna go on a hike with your friends and their dogs? I'm in! Wanna cuddle on the couch? Me too! I'm house trained, crate trained, and just the sweetest, funnest boy. I hope to meet you soon!
---