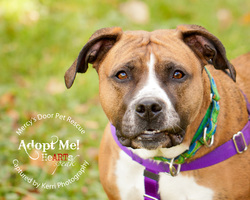 PIPPA - available
Age: 9 - 10 years
Weight: over 60 pounds
Dogs: No thanks!
Cats: No thanks!
Kids: No little ones, please. The older the better!
I know what you're thinking..."she's going to have a hard time finding a family being that picky," but I don't believe that. There is a family out there somewhere for me! Is it you? I am a very well behaved girl, never get into trouble, love to show off my tricks. Not convinced yet? I love to cuddle, play with my football toy and be by my human's side. Doesn't that sound nice? I hope you consider me! I have been waiting a very long time. I need you to give me a chance. I promise not to let you down.
---
MILLIE - available
Age: 11 years
Weight: 50 pounds
Dogs: Not right now, I'm fearful.
Cats: No thanks!
Kids: Sure!
I am a sweet, special needs girl looking for a kind family to call my own. I have what they call a collapsing trachea which makes me cough a bit, but I am otherwise healthy! I'm a pretty laid back girl, and would do best in a low key type of home. I love to carry my toys around and do food puzzles for my meals. I can't wait to meet you!
---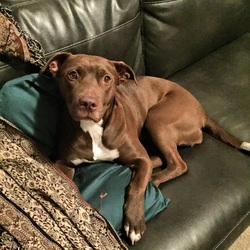 MORTICIA - available
Age: 4 years
Weight: 50+ pounds
Dogs: I have potential to live with a calm, laid-back dog after slow and properly controlled intros.
Cats: Maybe! It's been awhile since I was around them.
Kids: I love kids! I have even been around kids as young as three and did very well!
I was rescued from Portage Co. along with my six babies. They have all since been adopted and are living the dream, now it's my turn! I am a busy bee, looking for someone that will enjoy keeping up with me. I love to sit on laps and be as close as possible, so if you're into that...consider adopting me!


---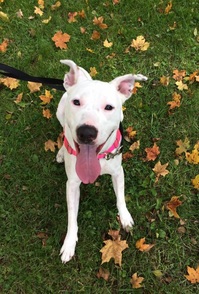 DULCE - training hold
Age: 3+ years
Weight: 40 pounds
Dogs: I have potential to do well with other dogs.
Cats: Not sure.
Kids:
Hi, I'm Dulce! One thing you should know about me is that I am deaf. But I know many hand signals and enjoy my life just like any other dog! I am an active girl that loves a good daily workout. I would do best in a quieter, laid-back home.
---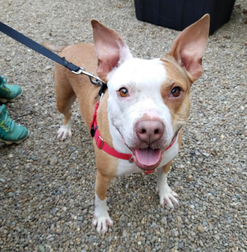 DAISY - available
Age: about 6 - 7 years
Weight: 50 pounds
Dogs: Maybe! I prefer dogs that are smaller than me, especially the boys!
Cats: No thanks.
Kids: Yes, please!
I'm Daisy! I'm using my big ears to listen for my forever family. Will you please call my foster mommy and tell her you want to adopt me? I'm a very sweet girl, and I love hanging out with people, especially children. So if you have kids I can play with, I think I would fit in perfectly! I also enjoy going on car rides and slow walks. Pick me!
---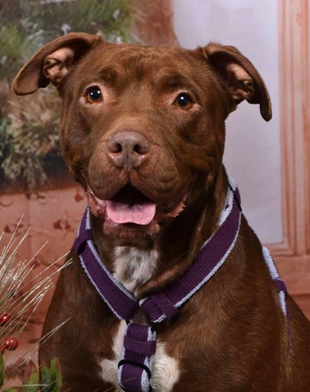 JOVIE - adoptable
Age: 3
Weight: 55 pounds
Dogs: Sure!
Cats: I haven't met any yet
Kids: As long as they promise to give me treats and rub my belly!
I'm Jovie! I came into the rescue with heartworm disease but I am completely healthy now. I am a mid energy girl who enjoys leisurely walks and lots of cuddles on the couch. I am a power chewer (but only chew my designated items) and love to put tough toys to the test! My foster mom says I am a very easy dog to live with so I hope that means I will be adopted quickly!
​

---